Katy grew up in Clarksville, Montgomery County and is a proud graduate of Northeast High School. After graduating from the University of Tennessee and the University Memphis School of Law, she began her legal career as an associate attorney with the Memphis firm of Rosenblum & Reisman, PC. Her practice there was dedicated to representing individuals in catastrophic injury and individual rights cases.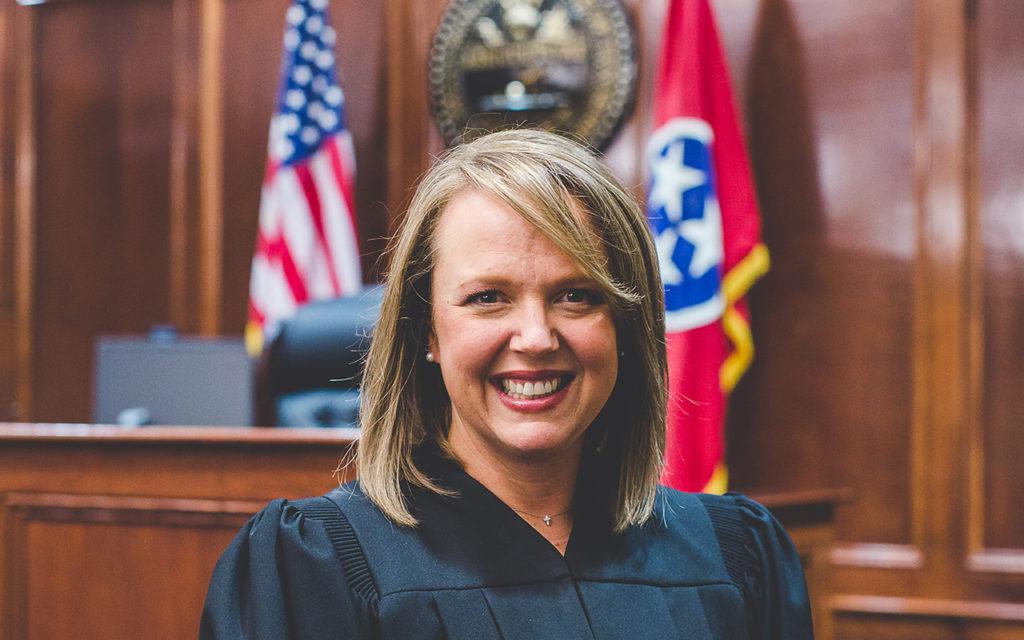 In 2006, she moved home to Clarksville to join Batson Nolan PLC as a litigation associate. In January 2013, Katy became a Partner/Owner of Batson Nolan PLC. While at Batson Nolan, her law practice was primarily in defense of civil suits, with an emphasis in governmental liability, employment law, and business litigation. Her clients included governmental officials and employees, law enforcement officers, businesses, and the Clarksville-Montgomery County School System. She has represented clients before the Tennessee Human Rights Commission, Equal Employment Opportunity Commission, state and federal courts, and the United States Court of Appeals for the Sixth Circuit in Cincinnati. She became a Tennessee Supreme Court Rule 31 Listed Mediator in the field of General Civil Mediation in 2018 and provided pro bono legal services as Board Attorney for the Clarksville Area Chamber of Commerce for three years.
In July of 2018, Katy was one of eight applicants for a newly created Circuit Court Judge position in the 19th Judicial District, which is comprised of Robertson and Montgomery Counties. After being selected as one of the three top candidates by the Tennessee Trial Court Vacancy Commission, she was chosen to serve by Governor Bill Haslam on October 29, 2018.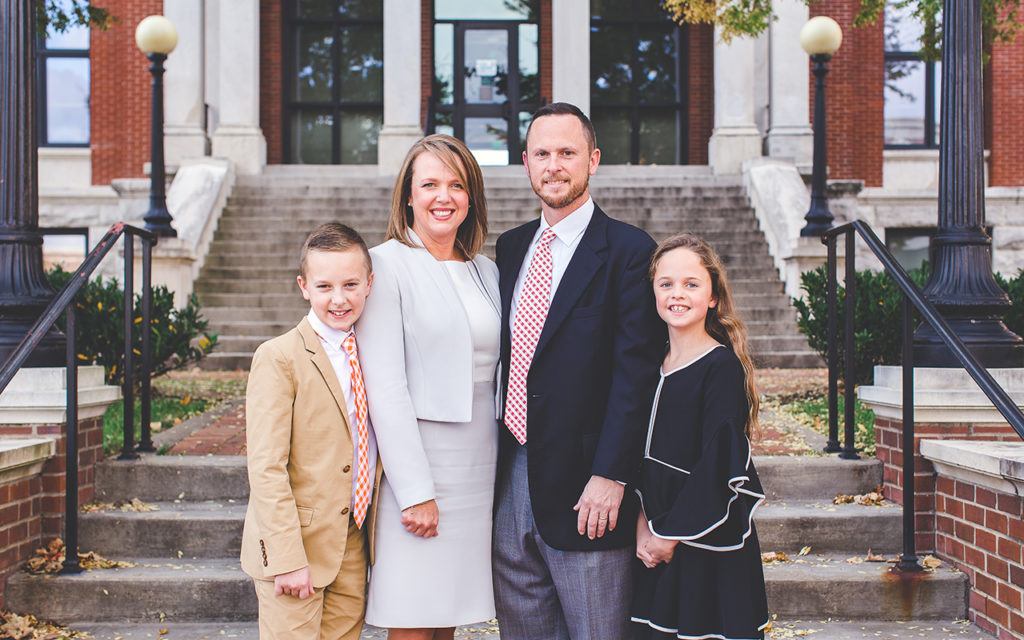 Katy was sworn in as Circuit Court Judge for the 19th Judicial District by Presiding Judge Jill Ayers on November 1, 2018. Public swearing in ceremonies were held in Montgomery County on November 2, 2018 and in Robertson County on November 13, 2018. Tennessee Court of Criminal Appeals Judge Robert Wedemeyer gave Judge Olita the Oath of Office at the Robertson County ceremony. Since that time, she has served as Circuit Court Judge, Part V and presides over civil cases, primarily consisting of family law matters.
Katy has been involved in a number of great community organizations over the years including: the Clarksville Area Chamber of Commerce, United Way of the Greater Clarksville Region, Acuff Circle of Excellence, (Austin Peay State University Center for Excellence in Creative Arts), Roxy Regional Theatre Board of Directors, Leadership CMCSS, Leadership Clarksville, Project Transformation, GOVSGrow Mentor Program and TNAchieves Mentor Program.
Outside of her professional and community life, she and her husband Aaron have been married for 15 years. They have two children, Charlie (age 13) and Polly (age 10). They enjoy being outdoors and especially swimming and kayaking. They are all active members at Madison Street United Methodist Church.